Contact: Regena Moore Phone: 586-1080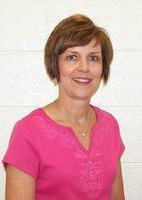 Students that have met their goal and

points in Accelerated Reader will be able

to participate in a "Fun Day" in May.
World Book Early World of Learning
Great Websites for Kids (by the American Library Association)
When you get to the site, choose an area of interest by clicking on one of the orange buttons.
Library of Congress Websites for Kids and Families
Teachers, TEL provides free access to over 40 databases appropriate for students, teachers, and parents. The password for any Gale database is "Elvis".
Educator's Reference Complete (from Gale)
Educator's Reference Complete focuses on educational principles, child development and psychology, and best practices in education. Majority of the full-text titles included are also found in the ERIC database.
Topics for educators include: health and fitness, school law, drug and alcohol abuse, learning disabilities, sports, arts and humanities, social sciences, and psychology.